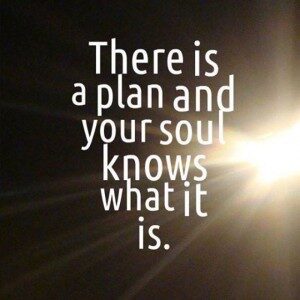 BEING MY OWN LABORATORY
Personal Development / Spiritual Growth - an ongoing process
For the past couple of years I have keep my  professional engagements to a minimum and followed my longing to dive deeper into the mystery of my own unknowns.
It has been both a humbling and an uplifting journey that will for sure continue.
I am now opening up time for 1 to 1 sessions online. 
Together we will investigate what serves you most, in the moment and as an ongoing practice. 
I will also be available for in person workshops or lectures on request as soon as the current global pandemic has eased it's gripp on all of us.
A meditative movement practice, created by Gabrielle Roth, for body, heart, mind, soul and spirit. Suitable for all, regardless of level of fitness or age. The only thing needed is a body, a curious and open mind and willingness to explore movement.
HeartIQ™
is a practice and a method developed by
Christian Pankhurst, fo
r individual and group coaching, providing you with the tools to; open, listen to, follow and communicate from your heart.  A journey of mastering  the art of human connection.
My deepest longing is to inspire others, create a safe space and share the tools that have brought me to a place where inner joy can be present regardless of what is going on around me.
Sattva Yoga is an integrative Yoga practice that includs Wisdom, Rituals, Meditation, Asanas (Hatha & Viyasa),  Pranayama  /Breathwork, Tantric & Kundalini Kriyas, Naad /Mantra, Chi & Free Movement.
A practice that can take us beyond the purely physical pactice to deep state of self mastery.
Sattva Yoga, is the merging of the teachings of the Vedic and Tantric traditions,as taught by the anchient masters. The founder of Sattva Yoga, Anand Mehrotra has dedicated his life to honoring the pure knowledge and wisdom of the Himalayas,  protecting the integrity of the powerful techniques contained in these ancient practices.
Testimonials
"I love Jenny. Through her gentle guidance of her 5 rhythms dance, I get to connect my body and music as ONE! Now, whenever I dance, I inspired others to show more of themselves."
Mun Chan, USA
"I felt instantly at ease with Jenny guiding, I felt safe, safe to explore my wild mamma side and to express the rhythmn of my soul knowing Jenny was watching my back whilst my heart fully opened at the front and out came joy, in went love."
 Sas Bullock, Great Britain
"I had the pleasure of dancing with Jenny over a two year period. The dancing journey was intense and challenging, beautiful and expansive. 
I found Jenny to be a truly original and powerful woman. Her dance describes well who she is in the world and the passion and commitment she has the people she works with. 
I would recommend her wholeheartedly, and feel honoured to call her a friend and colleague."
 Sanjay Karia, Great Britain
"Jenny is a vibrant and experienced teacher of the 5Rhythms method. I have enjoyed working personally with her and can heartily recommend her as a teacher who inspires enthusiasm and a love of dance in her pupils, whatever their previous experience. She understands her medium so well and any pupil would be fortunate to have her as a teacher of 5Rhythms!"
Beverly Rilatt-Richardson, Australia
"Jenny Knecht is an energetic, insightful and compassionate 5Rhythms movement facilitator. She is committed to being of service to her students and consistently strives to provide classes that simultaneously challenge and support participants to overcome adversity and live in a grounded present state of mind, free of delusions from the past or future. I would recommend her classes to anyone wishing to transcend the limitations of their own mind and body."
Evangelos Diavolitsis, Canada
"In the presence of Jenny I always feel intelligence, realness, sensitivity, authenticity, vitality, honesty, joy and enthusiasm."
Lianne Rijen, The Netherlands
"Jenny is a very experienced 5Rhythms® teacher, who teaches internationally. I really appreciate her no-nonsense grounded style, yet she successfully combines this with a fresh approach to the work that enables you to see it from a different perspective."
Sheryl Feniger, Hongkong 
"Jenny is a great teacher and facilitator of the 5Rhythms movement practice. We trained together to be certified, and she stands out in my mind as one of the most open and insightful and talented teachers in our group of 80."
Eliezer Sobel, USA 
"JENNY IS A GIFT TO RYTHM AND DANCE...A TRULY WONDERFULLY EMBODIED EXPERT IN ALL HER FIELDS"
Simon Gale, Great Britain 
"Jenny! You are simply the best!! What a night! Love your energy and your moves!! Thank you for being you!!!"
Susanna Silverhoj, Sweden
"Jenny is an amazing facilitator with abundant energy"
 Jennifer Burner, USA 
"I was captivated by Jenny's poise and charisma the first time I got to know her on video. Then I experienced her work live, with hundreds of others in a dance/embodiment event at the Heart Summit. WOW! She is a masterful large group facilitator and guide. I have since had the joy of working with Jenny and experiencing her coaching, and she is equally masterful in guiding clients fearlessly, fiercly, into the heart to live masterfully."
Cat Virzi, USA
"Dancing with Jenny brings joy to my heart, aliveness to my body and nurturing to my soul. I feel free and connected to both myself and others. It is a wonderful and empowering experience."
Sue Gale, Great Britain
"Dancing in Jenny's class is an inspiration for me that lasts!
She 'walks her talk' and she's a role model for me. Courageous and curious, vulnerable and strong.
With the inner image of this experience I dare to live more of who I am. Courageous and curious, vulnerable and strong."

Bernhard, Switzerland.
I love dance, but had let it go because of issues with my body. Then I had the chance to experience dance with Jenny. The thing that impressed me most was the safe container she held for everyone. The only thing I needed to do was move. The power in her invitation to find my own rhythm, my own style, my own pace was irresistible. I felt a connection that was both sacred, and ancient. My soul burst through limitation born of conditioned beliefs and painful experiences that were somehow stored in my hips. I felt free! I felt alive! It was exhilarating! It takes a deeply present teacher to hold that kind of space, and nurture that kind of exlporation. Jenny, you are a master.
Patricia Hopkins, USA